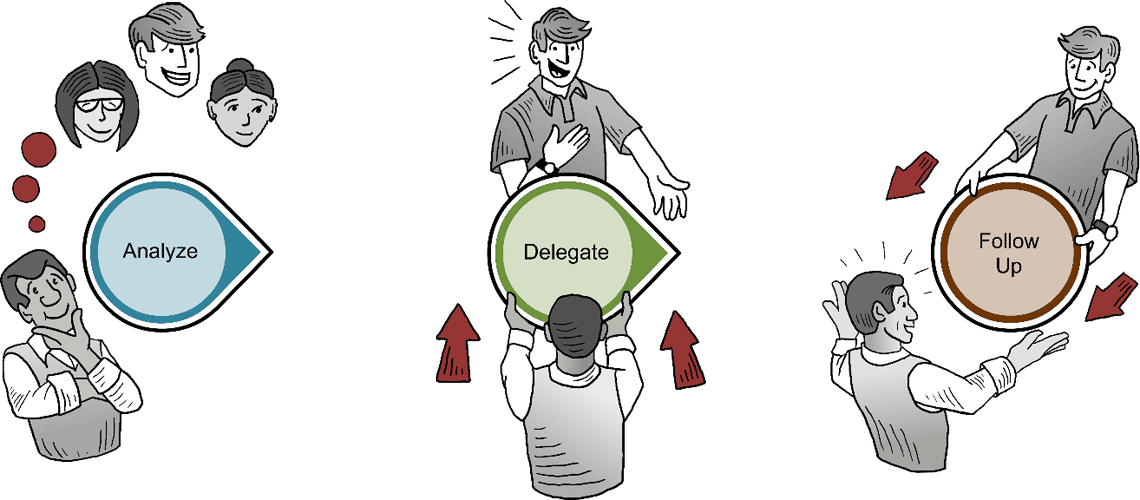 App Description
Approximately 75% of the app content focuses on the essential skill of delegation: getting work done effectively through others, while at the same time, growing and developing team members. The other 25% of the app content focuses on receiving delegated work in a way that earns a trustworthy reputation, faster promotions, increased pay, and greater growth and development.
Phone and tablet versions are available. 2-Way Delegation teaches business leaders, supervisors, managers, and team members the skills of giving and receiving work. The 46 pages of robust content include detailed information and exercises on the three phases of delegation: Analyze, Delegate, and Follow Up.
What readers are saying about the app:
"Wow – I am continually amazed at how much I am learning about delegation."
"I never thought of so many of these aspects of delegation!"
"It was neat to see other people's responses…"
"I liked the consistent information … on delegating virtually."
"It was great to download PDF documents."
"I liked the information on delegating to someone who does not report to you."
"I liked the sample language ideas and scripts …."
"I loved all of the stories in the yellow text boxes."
"The feedback tool is great to be able to request feedback right through the app."
"It is a fantastic app that is easy to read …"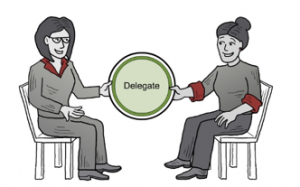 Key Features
Practical Content
Read the 46 app pages and complete the activities. You will see immediate improvement in the way you are delegating.
Automatic Scoring Assessment
Take the assessment, and identify your strengths and areas for development as a delegator or delegatee. Read the app and gain tips for improving low scores.
Worksheets
Complete five in-app worksheets, and then download them to your mobile device for printing and repeated use.
Sample Conversation Language
Read the sample language throughout the app to help you communicate with your direct reports or manager.
In-App Exercises
Complete any of the 10 in-app exercises and apply what you learn.
Classroom-style Interaction
Use the community response in-app function. Contribute to any one of the 12 community-response requests, and then read what others have written.
Feedback System
Use the Get Feedback in-app system to ask for and receive feedback on how you delegated work or how you completed delegated work.
Stories
Read the stories throughout the app to increase your understanding of key learning points.
Videos
Watch the two one-minute videos that illustrate critical learning points.
Font Sizes
Choose between three font sizes for comfortable reading.
Progress System
Check your progress by tapping on the Table of Contents. If you have read a section, there will be a check mark to the right of the section. If you have read an entire module, there will be a star to the right of the module name.
App Screenshots