Take your

leadership skills


to the

next level!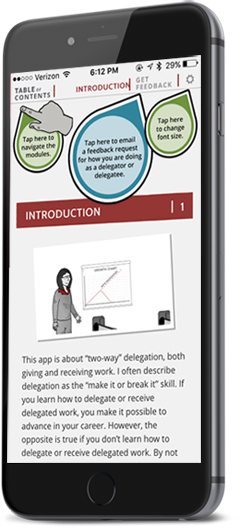 DOWNLOAD APP NOW TO BUILD YOUR CAREER
Build Your Leadership Skills
Learn Effective Delegation! Diane Morrison's 30 years of experience teaching more than 17,000 leaders has shown that delegation is the most overlooked and powerful dimension of productive leadership. Learn the effective 2-Way Delegation skills that will enable you to optimize your team's capabilities.
Here's how it works: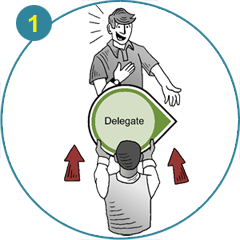 Delegate
How you deliver the message is as important as the message itself. Learn to delegate so that tasks are performed effectively.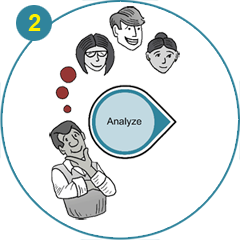 Analyze
Learn how delegation will make you a better leader, improving your productivity and taking your team-building capabilities to new heights.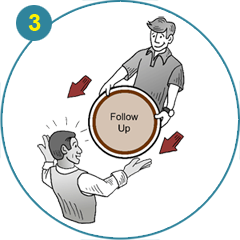 Follow Up
There's a fine line between encouragement and micromanagement. Practice and learn to support without suffocating.
"Delegation is THE essential function
of effective leadership!"
Enhance your leadership with this one skill to:
Maximize Workplace Productivity

Motivate Your Team By Empowering Them

Improve Your Work/Life Balance
Learn to effectively delegate with the 2-Way Delegation App. It's much more than your average how-to textbook. 2-Way Delegation combines interactive exercises and guided practices with traditional instruction to create a unique skill development experience. The app also encourages you to share your results and experience with a vibrant leadership community, giving you the benefit of the community's experiences and insight in return. Experience, practice, share and learn.

For more 2-Way Communications solutions, visit our website at 2waycommunications.net
©2017 2-Way Communications, LLC. All rights reserved. · Delegation Terms & Conditions of Use · Privacy Policy