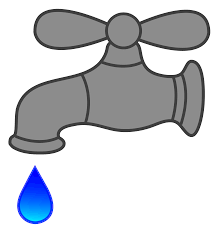 A spigot is a device that allows liquid to flow out of a container. A stress spigot is a coping strategy that allows you to release stress from your mind and body.
When leaders don't control their stress, team members are often the recipients of the negative emotions, poor decision making, and critical conversations. This harms morale and team productivity.
Right now, as you are reading this article, take a deep breath and let it out slowly. This is an easy and quick coping strategy.
Here are nine more strategies you can use:
Take a 5-minute walk.
Think of three things for which you are grateful.
Drink a glass of water.
Say to yourself, "I can handle this."
Play your favorite music for five minutes. Dance if you feel like it.
Invite a friend or coworker for a quick walk around the building.
Take the stairs.
Help someone who needs it.
Invite someone to lunch.
Don't let stress rule your life. Get your stress under control so it does not control you.
2-Way Communications, LLC specializes in leadership training. There are many stressful situations that a leader handles. Develop leaders so that they skillfully handle tough situations; stress goes down and productivity goes up.
View our leadership curriculum on the left side of this page.